Discover Your Future Today
Lots of careers can sound exciting or interesting, but how do you KNOW which one is actually right for you? It's a big decision that can affect your future academic plans, employability, and even your happiness (we all want to work at something we enjoy)!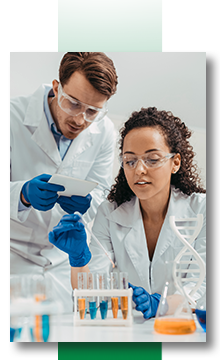 Career Ready Bucks gives you the opportunity to explore, experience, and learn about various industries and different career positions so that you can better determine your own personal career pathway! With that in clearer focus, you can make academic decisions and choices that best align with the direction of your career aspirations and goals.
Start Investigating Your Future Career Path Today! Students of participating schools, should click here to explore the available experiences. You can search and filter the listings by several categories such as a specific business, regional location, industry, job position, etc.
Find Something You Want to Try? Print or save a PDF of your choices and take them to your school's Career Ready Bucks Liaison (Liaisons are only available at participating schools). They will review your selections with you, and then make a connection to the business provider to arrange the experience. It's that easy!
Click below to review all the exciting, available experiences you can potentially participate in:

Local Businesses and Career Successes
Check out these videos to learn more about some of our amazing local businesses and the career successes people have achieved with them. Perhaps your future career is waiting for you in one of these positions, industries, or businesses!
Metro Esport
- Learn about different career opportunities in the world of Esports.
Emergency Health Services
- Learn about different career opportunities in the area of emergency health services.
Visit Bucks County
- Learn about the many different areas of Marketing that are needed within the Hospitality industry.
Peddler's Village
- Meet an Executive Chef and hear how this local career technical school graduate progressed his career and found success right here in Bucks County.
PECO
- Learn and grow into skilled labor and supervisory positions all while being paid in the 'always in demand' energy industry.
M&S Centerless Grinding
- See how providing precision parts, with very exacting measurements and critical requirements to key industries, requires highly skilled machinists.